Quick Links
---

Click here to find out more about how we can help you get the money to enjoy life on your terms.
---
Latest News

-2018-09-24-
What can we expect from the GTA fall housing market? Expe...

-2018-09-19-
New mortgages up 63% among Canadians aged 73-93

-2018-09-17-
Toronto Real Estate Board to allow realtors to post home ...
---
Associations we belong to...


---
Lenders we deal with...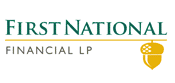 ---
About
Laurie Campbell
Lead Mortgage Planner

Laurie Campbell has been in the financial services industry serving Edmonton and the surrounding area for almost 30 years. Laurie has helped thousands realize their dreams of homeownership. Laurie's lifelong commitment to her clients has earned her a reputable place in the mortgage industry and recognition for her business results and ethics.
Laurie has a storefront office located at 14567, 118 Avenue. Her warm and welcoming office is a great place for clients to discuss their mortgage options.
When you deal with Laurie, you never feel like you're just a file. Laurie likes to roll up her sleeves so you get to know each other better. She needs to be clear on your needs today and your goals for the future. Laurie develops mortgage plans for her clients that often begin with their first purchase and carries them to their next mortgage need, whether it's for a trade up home, real estate investing, vacation property, or debt consolidation.
With access to more than 50 financial institutions – including major banks, credit unions, trusts and other national and regional lenders – Laurie can get mortgage financing for almost any situation,
including :
• self employed, no income verification
• no downpayment
• credit repair
Laurie is proud to be in the business of providing a great mortgage experience throughout her clients' mortgage years. Ongoing communication is part of Laurie's service so you can expect to get regular
informational updates and an invitation for an annual review. Referrals from her growing numbers of satisfied customers, realtors and financial planners have fuelled her business growth. Laurie ensures that her clients are so completely satisfied with her level of service that they'll be eager to refer their family, friends and colleagues.
Laurie lives in Edmonton with her husband Bruce and son Christian.
Mortgage Architects Inc. is a national mortgage brokerage with planners that have a proven track record of high professional standards. With their strong service commitment and outstanding range of mortgages and lenders, the experienced planners at Mortgage Architects deliver the best available mortgage solution for their clients that often results in tremendous long-term savings.
Feel free to Download My Bio and share with your friends and family so they to can Learn more about me and read some Testimonials.