Quick Links
---

Click here to find out more about how we can help you get the money to enjoy life on your terms.
---
Latest News

2019-10-09 -
Canada's housing market is roaring back with black-tie co...

2019-10-07 -
5 things that could potentially void your home insurance

2019-10-02 -
Need tips on how to have the 'money conversation' with yo...

2019-09-30 -
What's the best way to generate cash from your investment...
---
Associations we belong to...


---
Lenders we deal with...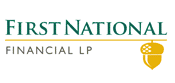 ---
Mortgage Pre-Approval
Need a pre-approval before you go househunting?
Find out how much you can afford before you go househunting! This will keep you focused on shopping for homes within your price range. If you qualify for a preapproved mortgage, you'll be certain of the size of mortgage for which you qualify and guaranteed a rate for a specific period of time. If you don't qualify for a pre-approved mortgage, we will be able to help you estimate a mortgage-qualifying amount.
What's Next ?

Call to review your mortgage strategy

Apply Online

Review other mortgage services

*Subject to approved credit, income verification and meeting lending credit granting criterea. Applies to residential mortgages only and some conditions may apply. O.A.C., E.O.E All content is subject to change without notice.