Quick Links
---

Click here to find out more about how we can help you get the money to enjoy life on your terms.
---
Latest News

-2018-07-18-
Recent survey shows one in four Canadians say they face e...

-2018-07-16-
The governor of Bank Of Canada, had some advice this week...

-2018-07-12-
What the interest rate hike could mean for the Canadian h...
---
Associations we belong to...


---
Lenders we deal with...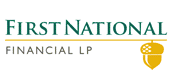 ---
Contact Information
We welcome your questions and comments.
Should you have any questions, or are looking to review your options please contact us.
---